Lori Loughlin started her two-month prison sentence on Friday for her role in the college admissions scandal, Fox News confirmed.
The actress reported to the Federal Correctional Institution in Dublin, Calif., on Friday, a U.S. Bureau of Prisons spokesperson at the facility confirmed to Fox News.
The actress pleaded guilty for her involvement in the college admissions scandal in May. In August, the "Fuller House" alum was handed a two-month term behind bars after she and husband fashion designer, Mossimo Giannulli, pleaded guilty to charges stemming from $500,000 payments to scam mastermind William "Rick" Singer to get their daughters, Olivia Jade and Isabella Giannulli, recruited onto University of Southern California's crew team. The two had never participated in the sport.
FCI Dublin is a low-security federal prison for roughly 1,200 female inmates.
LORI LOUGHLIN'S PRISON OFFERS PILATES, SPIN CLASS AND MORE AS SHE SERVES TIME IN COLLEGE ADMISSIONS SCANDAL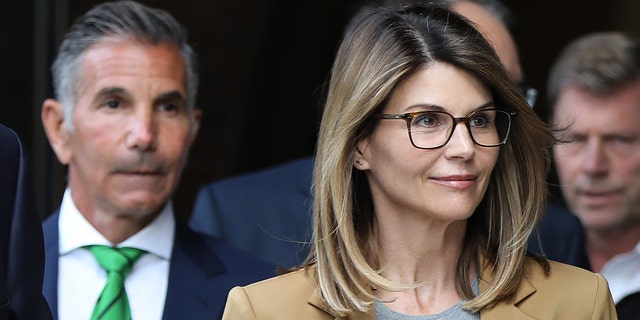 This is a breaking news story. Check back here for updates.